Hats Off!
Good news from our members!
The North Carolina Writers' Network is happy to announce good news from our members. If you have had a piece published, won a prize in a competition, or received an award or honor for your writing, let us know and we'll post the news here. "Hats Off" announcements are available to members only. To post your item on the website, please click here.
Details

Category: Hats Off!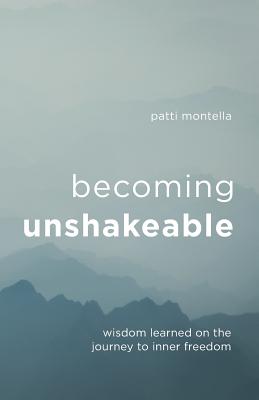 Hats Off! to Patti Montella whose first book, Becoming Unshakeable: Wisdom Learned on the Journey to Inner Freedom, is a Finalist in the 2020 Next Generation Indie Awards (Self-Help). Patti is grateful to her fellow NC writers for their support through this process. Keep Writing!
Details

Category: Hats Off!
Hats Off! to Terri Kirby Erickson, Paul Jones, Joseph Mills, and former NC Poet Laureate Shelby Stephenson whose poems appear in the Spring, 2020, issue of Redheaded Stepchild, edited by Malaika King Albrecht. The Redheaded Stepchild only accepts poems that have been rejected by other magazines.
Details

Category: Hats Off!
Hats Off! to Suzanne Cottrell whose debut poetry chapbook, Gifts of the Seasons, Autumn and Winter has just been released by Kelsay Books. Her chapbook is a collection of 36 poems suitable for all ages. Enjoy the imagery and experience the beauty of autumn and winter scenery and activities. Her short poem addressing COVID-19 was published in Three Line Poetry, Issue 53. Her flash creative nonfictiton piece, "Tenacity," was posted at Quail Bell Magazine (May 21, 2020). Her flash fiction story, "Cliff Hanger," was posted in the April issue of Nailpolish Stories, A Tiny and Colorful Literary Journal. Her poem, "Emergence of Spring," was published in Issue 381 of The Weekly Avocet, and an untitled short poem was published in Issue 378 of The Weekly Avocet. Her poem, "Pearls in Flight," was published by Poetry Leaves.