Details

Written by

Administrator

Category: Network News
RALEIGH—On Saturday, September 19, the Southern Independent Booksellers Alliance and the North Carolina Writers' Network will host "Indiependents Day," a chance for authors to learn about what happens to their books long after they finish writing them, and how books find readers.
Held at the Hilton North Raleigh/Midtown, in Raleigh, this one-of-a-kind event will offer five sessions over the course of the day, from 10:00 am – 5:30 pm.
NCWN members receive a special discount. The cost is $100 for members, $150 for non-members. If you're a member of NCWN, apply the following promotion code at checkout:
NCWNINDIE
Not a member? Join here.
Registration will be capped at 100: Register here.
"Successful authors know that their job isn't done when they complete their latest manuscript," said NCWN Executive Director Ed Southern. "They know their job's not done when the book is published. 'Indiependents Day' will tell authors—working in any genre, with any sort of publisher, including themselves—how to finish their job, and work with bookstores to get their books into readers' hands."
Led by both booksellers and authors, the sessions begin with "The End Is Not the End," which will instruct registrants on what an author needs to know (and keep in mind) once he or she finishes writing a manuscript and starts thinking about publication.
Later that morning, "Your Bookseller, Your Friend" will offer a plan for how to get booksellers to stock, display, and hand-sell a book—without bugging them to death.
"Tours of Duty" is the third session, where authors will learn how to plan, promote, and behave themselves on their author tours.
Participants will then break for lunch, and have the option of purchasing a ticket to the SIBA Discovery Show Saturday Lunch featuring Lee Boudreaux, current editor at Ecco Press, who is launching her new imprint at Little, Brown: Lee Boudreaux Books. Registrants may also have lunch on their own.
Post-lunch, Session IV offers "The Shelf Is Not the End (the Reader Is)," what an author needs to do to keep their book(s) on—and flying off—the shelves, after the new-release window has closed and the tour is done.
SIBA's Nicki Leone (aka Lady Banks) will lead the final session, "What SIBA Does, and Can Do for You." Here, authors will learn how to work with the Southern Independent Booksellers Alliance to reach bookstores and readers. This session concludes with a tour of the trade show floor, which is likely each registrant's only opportunity to walk the floor, as the show is not open to the public.
Online registration closes Friday, September 11. Register here.
"Indiependents Day" runs in conjunction with the 2015 SIBA 40th Anniversary Discovery Show in Raleigh. Nearly 300 tables manned by southeastern booksellers will fill a trade-show floor that is Southern in its friendliness, social gatherings, and intimacy, and encourages many informal exchanges of ideas.
The Southern Independent Booksellers Alliance is a trade association which represents over 300 bookstores and thousands of booksellers in Florida, South Carolina, North Carolina, Georgia, Louisiana, Alabama, Arkansas, Tennessee, Kentucky, Virginia, and Mississippi. It exists to empower, promote, and celebrate their core member bookstores in a spirit of partnership.
The nonprofit North Carolina Writers' Network is the state's oldest and largest literary arts services organization devoted to writers at all stages of development. For additional information, visit www.ncwriters.org.
Details

Written by

Administrator

Category: Network News
GREENSBORO, NC—Gabrielle Freeman of Greenville, NC, is the winner of the 2015 Randall Jarrell Poetry Competition for her poem, "Failure to Obliterate."
She will receive $200 and publication in a special supplement of storySouth.
"Combining a haunting and incandescent world with full attention to sound textures, 'Failure to Obliterate' is wholly original," final judge William Wright said. "Centered on the motif of the manta ray, the speaker and the reader are drawn into a primordial, fully realized world in which identity conflates with other realities, other sentience."
Gabrielle Brant Freeman's poetry has been published or is forthcoming in many journals including Beecher's Magazine, Chagrin River Review, Gabby, Hobart, Melancholy Hyperbole, Minetta Review, Shenandoah, and Waxwing. She has been nominated twice for the Best of the Net, and she was a finalist in 2014. In 2013, she earned her MFA in poetry through Converse College. Gabrielle lives with her family in Eastern North Carolina where she blogs about poetry at www.whythewritingworks.com, and about writing and all things random at www.ladyrandom.com.
"There is a sense of loss and danger here, of 'scarred skin [at the] throat'; simultaneously, there is a Stevens-like otherworldliness that delights in the imagination," Wright said. "'Failure to Obliterate' is centered, understandable, surprising, and genuinely beautiful."
The first runner-up was "Testimony" by Ann Deagon of Greensboro. "Every Field of Paradise" by Chapel Hill's Ralph Earle was second runner-up.
Honorable Mentions went to Malaika King Albrecht for her poem "The Way Desire Touches"; Michael White for "Blackout"; and Luke Hankins for his poem "Divided."
The Randall Jarrell Poetry Competition honors the work and legacy of the poet and critic Randall Jarrell, who taught at what is now the University of North Carolina at Greensboro for nearly eighteen years.
The competition is open to any writer who is a legal resident of North Carolina or a member of the North Carolina Writers' Network, and is administered by Terry L. Kennedy and the Graduate Program in Creative Writing at UNCG.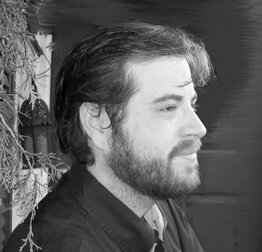 Final judge William Wright was the winner of the 2012 Porter Fleming Prize for Poetry, and is the author of four full-length poetry collections, including the forthcoming Tree Heresies (Mercer University Press). His chapbook Sleep Paralysis (Stepping Stones Press, 2012) won the South Carolina Initiative Prize. His work has appeared in various literary journals including Kenyon Review, Crab Orchard Review, and The Southern Poetry Review.
Wright is the founding editor of Town Creek Poetry and series editor of The Southern Poetry Anthology. He currently serves as a contributing editor for Shenandoah and has reviewed poetry and interviewed poets for Oxford American. Wright will serve as the Writer-In-Residence at the University of Tennessee in the spring of 2016.
storySouth is an online literary journal dedicated to showcasing the best poetry (and fiction and creative nonfiction) that writers from the "new south" have to offer.
The nonprofit North Carolina Writers' Network is the state's oldest and largest literary arts services organization devoted to writers at all stages of development. For additional information, visit www.ncwriters.org.