Details

Category: Network News
GREENSBORO, NC—Creative nonfiction aims to tell the truth. But historical accuracy alone isn't enough to create a compelling narrative: the stories must be worth telling, and then told with an authentic, irresistible voice.
Nonfiction writers will have a chance to hone these vital elements of the craft at the North Carolina Writers' Network 2015 Spring Conference, held April 18 in the MHRA Building at the University of North Carolina at Greensboro.
Eric G. Wilson, a professor of English at Wake Forest University and author of three works of creative nonfiction, will lead the Creative Nonfiction Master Class, "Creating Presence."
The Creative Nonfiction Master Class will meet twice during the conference: once during Workshop Session I (in the morning) and again for Workshop Session II (in the afternoon). The course description is as follows:
Without a strong voice, prose—no matter how stylistically felicitous—feels generic, institutional, and bloodless. Animated with an engaging persona, the same words spring into an essay: idiosyncratic, imaginative, vibrant. But while essential for powerful creative nonfiction, voice is notoriously difficult to define. Sure, we say it's the personality of the writer, the unique presence, the controlling consciousness, the point of view, the constructed "I" behind the "eye," and so on. These traditional definitions, however, are almost as vague as the term they are meant to clarify. In this workshop, we will do our best to understand voice conceptually and practically. We will discuss how important writers have understood voice as well as how it works in selected essays (including those submitted for this workshop). We will also complete exercises designed to strengthen your voice. You should come away from the sessions with strategies for creating a more captivating verbal presence.
Please submit up to 1,500 words from a single work, along with your current CV, no later than March 27. Submissions should be saved as an MS Word document, using double-spaced, 12-point, Times New Roman font, with numbered pages, and sent as an attachment to This email address is being protected from spambots. You need JavaScript enabled to view it.. Accepted registrants will also be asked to circulate their drafts to others in the class prior to the conference.
In addition, Marianne Gingher, author of Bobby Rex's Greatest Hit, will lead a workshop titled "Stories Worth Telling."
We know what they are. They keep happening to us. If we live long enough, our personal histories pile up the drama. How do we make sense of all the stories we've lived? Which of them demand to be told, and why? How do we make personal experience make sense to others in such a way that readers connect and identify? This is a workshop in the "personal" narrative or "writing from life." Participants should bring a "time line" of their lives, documenting dates and a "headline" summary of the five or six most significant events/turning points of their lives. We will discuss techniques for making memoir writing come alive and include a brief in-class writing exercise with feedback. Two personal narratives that workshop participants might want to read before they attend the class are "The Fourth State of Matter" by Jo Ann Beard and "The Lamb Roast" by Rosemary Hamilton. Both were published in the New Yorker and should be accessible online.
Writer and musician Tom Maxwell, formerly of the band The Squirrel Nut Zippers, will lead an afternoon workshop titled "Narrative Truth vs. Historical Truth."
Memoir writing is, by needs, the art of navigating a strange terrain. How does one turn real people into characters? How does a messy, non-linear story get hammered into a narrative arc? What gives one the right, ultimately, to do this? Let's discuss the manifold issues of objective truth, characterization, and emotional authenticity.
Registration for the North Carolina Writers' Network 2015 Spring Conference is now open.
The nonprofit North Carolina Writers' Network is the state's oldest and largest literary arts services organization devoted to writers at all stages of development. For additional information, visit www.ncwriters.org.
Details

Category: Network News
GREENSBORO—The North Carolina Writers' Network 2015 Spring Conference will be held Saturday, April 18, in the MHRA Building and the Curry Auditorium on the campus of the University of North Carolina at Greensboro.
Registration is now open.
This year's faculty includes a multi-platinum songwriter, a 2014 inductee of the North Carolina Literary Hall of Fame, an NEA grant recipient, and several longtime, distinguished instructors of creative writing. By creating a friendly, safe, but focused learning environment, Spring Conference offers attendees not only the chance to improve one's writing but to learn how to successfully create a writing life—and flourish.
"You come to these conferences to learn how to comport yourself," says Keith Flynn, founder and managing editor of the Asheville Poetry Review. "To develop the professionalism and humility that will allow you to make the connections and relationships necessary to build a vibrant literary career."
Jaki Shelton Green, of Mebane, will give the Keynote Address. Green was inducted into the North Carolina Literary Hall of Fame in 2014, was the 2009 Piedmont Laureate, and in 2003 received the NC Award for Literature. Author of several poetry collections, she will also lead the poetry workshop "Conversations in the Lines."
Joseph Mills, author of five poetry collections, will lead the Poetry Master Class, "Changing Stories." Award-winning author Valerie Nieman, who teaches in the creative writing program at NC A&T State University, will lead the Fiction Master Class, "A Matter of Interpretation." The Creative Nonfiction Master Class, "Creating Presence," will be taught by Eric G. Wilson, author of four books including the forthcoming Keep It Fake: Inventing an Authentic Life (FSG, 2015).
Additional offerings include a poetry workshop with Rachel Richardson; fiction workshops with New York Times bestselling author Charlie Lovett and Jacob Paul; creative nonfiction with Marianne Gingher and Tom Maxwell (formerly of the Squirrel Nut Zippers); writing for children with award-winning author Eleanora E. Tate; and two workshops focused on the publishing industry: "Don't Forget the Small Stuff: Building Your Career" with Press 53 publisher Kevin Morgan Watson and "The Art of Branding for Authors" with Faun Finley.
The Network also will offer a brand-new program this year: "Slush Pile Live!"
Throughout the day, attendees are encouraged to drop off either 300 words of prose or one page of poetry at the registration table. The author's name should not appear on the manuscript. At 5:00 pm, a panel of editors will listen as the submissions are read out loud, and raise their hand when they hear something that would make them stop reading if the piece were being submitted to their publication. The editors will discuss what they did and did not like about the sample, offering constructive feedback on the manuscript itself and the submission process. All anonymous—all live!
"If you've never worked or volunteered for a publisher or literary magazine before, the submission process can seem kind of mysterious," says NCWN Executive Director Ed Southern. "'Slush Pile Live!' will give attendees a peak into what goes through an editor's mind as they read their way through a stack of unsolicited submissions, with the added bonus of giving feedback to anonymously submitted manuscripts in a non-threatening way."
In addition to new programming, familiar features will remain, including faculty readings, an open mic for conference participants, an exhibit hall packed with publishers and literary organizations, and "Lunch with an Author," where conference-goers can spend less time waiting in line and more time talking with the author of their choice. Spaces in "Lunch with an Author" are limited and are first-come, first-served. Pre-registration and an additional fee are also required for this offering.
The NCWN 2015 Spring Conference is sponsored in part by 88.5 WFDD Public Radio and UNCG's Creative Writing Program. Free parking for Spring Conference registrants will be available in the Oakland Avenue Parking Deck, across Forest Street from the MHRA Building (behind Yum Yum Better Ice Cream and Old Town Draught House).
The nonprofit North Carolina Writers' Network is the state's oldest and largest literary arts services organization devoted to writers at all stages of development. For additional information, and to register, visit www.ncwriters.org.
Details

Category: Network News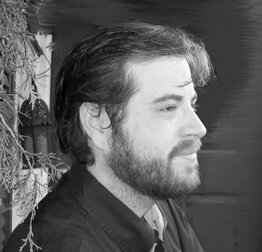 GREENSBORO—The Randall Jarrell Poetry Competition is now open for submissions.
The Randall Jarrell Poetry Competition accepts one-poem submissions. The contest awards the winner $200 and publication in storySouth. The deadline is Sunday, March 1.
William Wright will serve as the final judge. The winner of the 2012 Porter Fleming Prize for Poetry, he is the author of four full-length poetry collections, including the forthcoming Tree Heresies (Mercer University Press). His chapbook Sleep Paralysis (Stepping Stones Press, 2012) won the South Carolina Initiative Prize. His work has appeared in various literary journals including Kenyon Review, Crab Orchard Review, and The Southern Poetry Review.
Wright is the founding editor of Town Creek Poetry and series editor of The Southern Poetry Anthology. He currently serves as a contributing editor for Shenandoah and has reviewed poetry and interviewed poets for Oxford American. In February, Wright will serve as a visiting writer at Eastern Washington University in Spokane, Washington, and the Writer-In-Residence at the University of Tennessee in the spring of 2016.
A sample of his poetry can be read, for free, in Issue 38: 2014 of storySouth.
Davidson poet Alan Michael Parker won the 2014 Randall Jarrell Poetry Competition for his poem, "Lights Out in a Chinese Restaurant." Maureen Sherbondy of Raleigh was named First Runner Up; Melissa Hassard, of the Triad, and Kathryn Kirkpatrick of Vilas, were given honorable mentions.
This competition is administered by Terry L. Kennedy, Associate Director of the MFA in Creative Writing Program at the University of North Carolina at Greensboro.
storySouth is an online literary journal dedicated to showcasing the best poetry (and fiction and creative nonfiction) that writers from the "new south" have to offer. Facilitated by the Graduate Program in Creative Writing at UNCG, storySouth aims to prove that "the internet is not just a medium of flash and style; that excellent writing can attract attention without programming gimmicks and hard-to-read fonts." storySouth believes the American South today is a "mix of traditional and new, regional and international." Published poets include Cathy Smith Bowers, Al Maginnes, Dannye Romine Powell, and Elizabeth Swann.
This competition honors the work and legacy of the poet and critic Randall Jarrell, who taught at what is now the University of North Carolina at Greensboro for nearly eighteen years. He was a 1996 inductee of the North Carolina Literary Hall of Fame who left behind nine books of poetry, four books of literary criticism, four children's books, five anthologies, a bestselling academic novel, a translation of Goethe's Faust, Part I, and a translation of Chekhov's The Three Sisters, produced on Broadway by The Actors' Studio.
Here are the complete guidelines to the Randall Jarrell Poetry Competition:
The competition is open to any writer who is a legal resident of North Carolina or a member of the North Carolina Writers' Network.
The postmark deadline is March 1.
Entries can be submitted one of two ways:
Send one printed copy through the U.S. Postal Service (see guidelines and address below), along with a check for the appropriate fee, made payable to the North Carolina Writers' Network.
Submit an electronic copy online at http://ncwriters.submittable.com, and pay by VISA or MasterCard.
Poem will not be returned. If submitting by mail, include a self-addressed stamped envelope for a list of winner and finalists. The winner and finalists will be announced in May.
An entry fee must accompany the poem. Multiple submissions are accepted, one poem per entry fee: $10 for NCWN members, $15 for nonmembers.
You may pay member entry fee if you join the NCWN with your submission. Checks should be made payable to the North Carolina Writers' Network.
Submissions should be one poem only (40-line limit).
Poem must be typed (single-spaced) and stapled in the left-hand corner.
Author's name should not appear on manuscripts. Instead, include a separate cover sheet with name, address, phone number, e-mail address, word count, and manuscript title. (If submitting online, do not include a cover sheet with your document; Submittable will collect and record your name and contact information.)
If submitting by mail, send submissions to:
Terry L. Kennedy
MFA Writing Program
3302 MHRA Building
UNC Greensboro
Greensboro, NC 27402-6170