ASHEVILLE—Abigail DeWitt, author of three novels, will lead the Master Class in Fiction, "Studies in Character Development," at the North Carolina Writers' Network 2019 Fall Conference, November 8-10, at the Doubletree by Hilton Asheville-Biltmore.
Conference registraiton is open.
Abigail's three novels are Lili, Dogs, and News of Our Loved Ones. Described by BookList as a work of "masterful artistry," News of Our Loved Ones was chosen as an Editor's Choice by BookBrowse and the Historical Novel Society. Abigail's short fiction has appeared in Narrative, Five Points, Witness, the Alaska Quarterly Review, The Carolina Quarterly, Drafthorse, and elsewhere. She has been cited in Best American Short Stories, nominated for a Pushcart, and has received grants and fellowships from the North Carolina Arts Council, the Tyrone Guthrie Center, the McColl Center for the Arts, and the Michener Society. Follow her on Instagram at @abigaildewittauthor or visit her website: www.abigaildewitt.com.
This year, NCWN has been celebrating libraries, so we asked Abigail to give us her best library memory. She graciously allowed us to print her essay, "A Love Letter to Librarians":
"Of all the characters in all the novels I've ever read, the one whose decency and courage moves me most often to tears is the librarian in the appendix to The Sound and the Fury.
"Decades after the beautiful, damned Caddie has been banned from home because of her promiscuity, the librarian, 'a mouse-sized and -colored woman who had never married,' is the only one who stands up for Caddie. She may look the part of the librarian-cliché, but she alone confronts Jason, who banished Caddie in the first place and whose cruelty represents for Faulkner the worst of post-civil war South.
"I sometimes think of that character when I think about my friend Sylvia, a recently retired Bookmobile librarian in our rural Appalachian county. Every year, Sylvia logged close to 12,000 miles, driving up and down winding, often rutted, often one-lane roads. She brought books to the elderly and to people with disabilities, but also to children in federally funded after-school programs, homeschoolers, and anyone who couldn't get to the library. We are a Tier One, economically disadvantaged county, deep in Trump country, and she sometimes also delivered food along with books.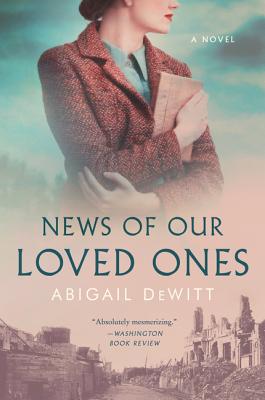 "On the surface, Sylvia has nothing in common with Faulkner's librarian. After failing to convince Jason to help her save Caddie, that nameless fictional character finds herself packed into a crowded bus, weeping. She is 'smaller than any other there so that her feet touch…the floor only occasionally until a [man]…pick[s] her up bodily and set[s] her into a seat next to the window, where still crying quietly she c[an] look out upon the fleeing city…' Sylvia lives on a farm and is used to lifting things that are much heavier than a mouse-sized woman. Once, when the brakes went out on the Bookmobile bus as she was navigating a steep, winding road, she rose, pulled on the emergency brake, and drove the whole way down standing up. Sylvia is also happily married to a woman.
"I asked her once if the many Bookmobile patrons who believe homosexuality is a sin knew the truth about her. She shrugged. 'I'm friends with a lot of library patrons on Facebook, so they have to know. They still give me gifts. Candy, homemade sausage, flowers, apple butter.' She continued, 'You can find common ground with anyone through books.'
"I thought about the suspension of judgment that takes place when a fundamentalist Christian offers food to a lesbian without trying to save her, and a liberal offers books to a Trump supporter without trying to save her. I thought how rare such an exchange was—rare, at least, if social media is to be believed—and I remembered this quote, from Duncan Smith's article, 'Your Brain on Fiction' in the ALA Reference & User Services Quarterly: 'We frequently hear fiction reading described…as an escape…we need to be clear about what readers are escaping from. They are escaping from a narrow, limiting view of the world and journeying to a place where it is possible to experience a deeper connection to our real selves and to live fully in our world.'
"It makes sense that it would be a librarian who would open her heart to Caddie, just as it is Sylvia who creates and fosters an open-hearted exchange between people who, in so many other contexts, might loathe one another. The cliché of the primly disapproving librarian could not be further from the truth: it is librarians, after all, who, by handing us the means to transcend boundaries, are the true revolutionaries in a species so bent on mistrust of what is different."
While Abigail's Master Class in Fiction is now full, there are many excellent options for writers of fiction.
Kevin McIlvoy will lead "Pre-Writing Is a Matter of Pre-Trusting"; Dale Neal will lead "Why Not Ask?"; "Thievery, Loss, and Scars: a Fiction Workshop" will be led by Heather Newton; and NCWN trustee Tommy Hays will lead "If You're Afraid to Write about It, Write about It."
Fall Conference attracts hundreds of writers from around the country and provides a weekend full of activities that include lunch and dinner banquets with readings, keynotes, tracks in several genres, open mic sessions, and the opportunity for one-on-one manuscript critiques with editors or agents. Jeremy B. Jones will lead the Master Class in Creative Nonfiction; Nickole Brown and Jessica Jacobs will lead the Master Class in Poetry; Ron Rash will give the Keynote Address.
The nonprofit North Carolina Writers' Network is the state's oldest and largest literary arts services organization devoted to all writers, in all genres, at all stages of development. For additional information, visit www.ncwriters.org.