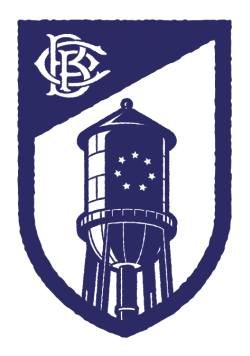 GREENSBORO—The North Carolina Writers' Network 2019 Spring Conference on Saturday, April 27, at UNCG, offers a full day of classes and programming on the craft and business of writing. It also offers unparralleled access to many of the literary lights of the Old North State, through its exhibit hall.
From 8:30 am to 5:00 pm, the exhibit hall will offer access to fourteen literary presses and organizations. It's a great way to stock up on summer reading, buy subcriptions to NC-based literary rags, support local literary organizations, and talk face-to-face with the publishers and literary pros who work daily with new and established writers from the South and beyond.
For more information, and to register for Spring Conference, click here.
Here are the 2019 exhibitors, in alphabetical order:
ATHENIAN PRESS
Athenian Press & Workshops serves femme and women-identified writers in the Southeast: www.athenianpw.org.
BLAIR, PUBLISHER
A non-profit, independent press that publishes diverse books, including literary fiction, poetry, and nonfiction about the American South and beyond: www.blairpub.com.
BLF PRESS
BLF Press is an independent Black feminist press dedicated to amplifying the work of women of color: www.blfpress.com.
BLUE CROW PUBLISHING
Blue Crow Publishing publishes adult fiction in a variety of genres under their Blue Crow Books imprint, and nonfiction, including memoir and social commentary, under their Snowraven Books imprint. Their young adult imprint is Goldenjay Books: www.bluecrowpublishing.com.
BULL CITY PRESS
Bull City Press publishes a small quarterly magazine, Inch, and poetry, fiction, and nonfiction chapbooks: www.bullcitypress.com.
CAVE WALL
Cave Wall is a national literary magazine dedicated to publishing the best in contemporary poetry. They are interested in poems of any length and style from both established and emerging poets: www.cavewallpress.com.
THE GREENSBORO REVIEW
Works from The Greensboro Review are consistently included in the Pushcart Prize anthologies, Best American Short Stories, the O. Henry Awards, New Stories from the South, and other collections honoring the finest writing by both established and emerging voices: www.greensbororeview.org.
THE NC LITERARY MAP
Through the development of the searchable and browseable data-driven online NC Literary Map, users are able to access a database, learning tools, and cultural resources, to deepen their understanding of specific authors as well as the cultural space that shaped these literary works: www.library.uncg.edu/dp/nclitmap/about.aspx.
THE NC LITERARY REVIEW
NCLR publishes poetry, fiction, and nonfiction by and interviews with North Carolina writers and articles and essays about North Carolina writers and the rich literary history and culture of the Old North State: www.nclr.ecu.edu.
THE NC POETRY SOCIETY
Since 1932, the North Carolina Poetry Society has existed as an all-volunteer organization especially for poets and friends of poetry: www.ncpoetrysociety.org.
PRESS 53
Press 53 has been finding and sharing remarkable voices since October 2005, earning a reputation as a quality publishing house of short fiction and poetry collections: www.press53.com.
PROSPECTIVE PRESS
An avid independent publisher of quality genre fiction and select nonfiction: www.prospectivepress.com.
SCUPPERNONG BOOKS
The official bookseller of the 2019 Spring Conference, Scuppernong Books also hosts the annual Greensboro Bound Literary Festival: www.scuppernongbooks.com.
Pre-registration for the North Carolina Writers' Network 2019 Spring Conference closes April 21. Register here.