Hats Off!
Good news from our members!
The North Carolina Writers' Network is happy to announce good news from our members. If you have had a piece published, won a prize in a competition, or received an award or honor for your writing, let us know and we'll post the news here. "Hats Off" announcements are available to members only. To post your item on the website, please click here.
Details

Category: Hats Off!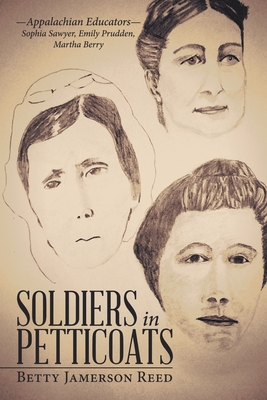 Hats Off! to Betty Jammerson Reed whose book Soldiers in Petticoats (Westbow Press, 2019) received high marks from Kirkus Reviews. In this detailed account of the lives of three Christian educators and their impact on Appalachia, Reed "takes the time to detail the barriers that these outsider women faced and uses their stories to examine the hardships and often violent struggles in the communities they served, which included members of the Cherokee Nation, emancipated Black communities across the Reconstruction-era South, and the isolated, often illiterate white highlanders."
Details

Category: Hats Off!
Hats Off! to Katey Schultz of Celo whose novel Still Come Home (Apprentice House Press, 2019) has been named a winner in the 21st annual Foreword INDIES Book of the Year Awards. Schultz was awarded the Bronze Medal in the Adult General Fiction category. The INDIES recognize the best books published in 2019 from independent and university presses, as well as self-published authors.
Details

Category: Hats Off!
Hats Off! to the contributors to Pedestal Magazine 86. The new issue includes poetry by Martin Settle; David E. Poston's review of Paul Sohar's In Sun's Shadow; and Richard Allen Taylor's review of Connie Post's Prime Meridian. John Amen is the founder and managing editor.