Hats Off!
Good news from our members!
The North Carolina Writers' Network is happy to announce good news from our members. If you have had a piece published, won a prize in a competition, or received an award or honor for your writing, let us know and we'll post the news here. "Hats Off" announcements are available to members only. To post your item on the website, please click here.
Details

Category: Hats Off!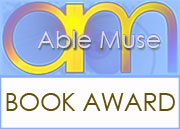 Hats Off! to Sally Thomas whose book-length poetry manuscript, Motherland, was a finalist for the 2018 Able Muse Book Award and is forthcoming in 2019 from Able Muse Press.
Details

Category: Hats Off!
Hats Off! to Wayne Johns whose first full-length poetry collection, Antipsalm (2018, Unicorn Press), was featured in Yes! Weekly. "I am so haunted by the beauty of these poems, my hair stands on end: Antipsalm pulls the ghosts from out the walls," says reviewer Cate Marvin.
Details

Category: Hats Off!
Hats Off! to Suzanne Cottrell whose poem "Commanding Vistas," about Yellowstone Lake, appears in the section "Nature, Wildlife, and the Outdoors" of America's Emerging Poets 2018: Maryland, Virginia, and the Carolinas, which was recently released on Amazon by Z Publishing House. Also, her poem "Rhythmic Journey," about cross-country skiing, appears in the print issue of the 2018 Winter Avocet.