Hats Off!
Good news from our members!
The North Carolina Writers' Network is happy to announce good news from our members. If you have had a piece published, won a prize in a competition, or received an award or honor for your writing, let us know and we'll post the news here. "Hats Off" announcements are available to members only. To post your item on the website, please click here.
Details

Category: Hats Off!
Hats Off! to Writer-Actor April Linscott who has launched The April & Eric Podcast, a "video podcast featuring a mature exercise fanatic and an immature chubby human. Focusing on building community" with Eric Dowdy of EDO Media + Production. April lives with her husband, two dogs, two chickens, and a noisy cockatiel in Winston-Salem and serves on the Board of the Winston-Salem Theatre Alliance. April and Eric's friendship began at Theatre Alliance. They currently are writing an episodic series about a widowed flight attendant and her two eccentric male roommates.
Details

Category: Hats Off!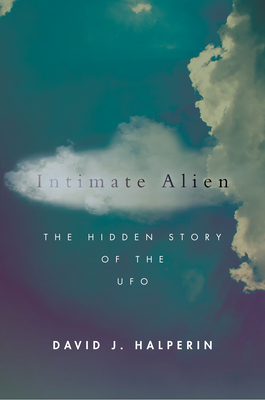 Hats Off! to David J. Halperin whose book Intimate Alien: The Hidden Story of the UFO (Stanford University Press, 2020) was named one of the "most intriguing books on religion we read this year" by Religion News Services. "In this exploration of UFOs as myths," RNS writes, "Halperin discusses the profound implications of our beliefs in a wide swath of UFO phenomena."
Details

Category: Hats Off!
Hats Off! to Ken Wetherington whose short story "In the Eye of the Beholder" has been published in Waymark Literary Magazine (Fall/Winter, 2020).