Hats Off!
Good news from our members!
The North Carolina Writers' Network is happy to announce good news from our members. If you have had a short piece published (not a book - those go in Book Buzz), won a prize in a competition, or received an award or honor for your writing, let us know and we'll post the news here. "Hats Off" announcements are available to members only. To post your item on the website, please click here.
Details

Category: Hats Off!
Hats Off! to Allison Adelle Hedge Coke who was awarded a Mellon Dean's Professorship for 2022-2023 at the University of California Riverside for her documentary work with interviews related to first-person elder accounts of the 1930s, inclusive of related residencies and travel.
Details

Category: Hats Off!
Hats Off! to Allison Kirkland who received an Emerging Artist Program Grant (Literature) from the Durham Arts Council. The EAP "provides financial support to developing or established professionals by funding a project pivotal to the advancement of their careers as artists." Applicants must reside in Chatham, Durham, Granville, Orange, or Person Counties for at least one year prior to the application deadline. Allison hosts "Monday Night Writers" every other Monday, 6:30-8:30 pm, and the "Durham Writers Salon" from 8:00-9:00 pm every Wednesday, online (for now) and in Durham (eventually).
Details

Category: Hats Off!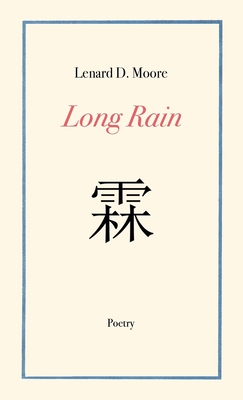 Hats Off! to Lenard D. Moore who was mentioned in a feature on National Poetry Month in Walter magazine. Also, his poetry collection The Geography of Jazz was favorably reviewed in Robert M. West's essay, "Recent Riffs: New Work by Lenard D. Moore and Joy Harjo" in the Asheville Poetry Review (Volume 28, No. 1, Issue 30, 2021). Lenard's poetry collection Long Rain was favorably reviewed by Charles Rammelkamp in Valley Voices. Finally, Lenard served as a final judge in the Golden Haiku contest, sponsored by Golden Triangle.