Hats Off!
Good news from our members!
The North Carolina Writers' Network is happy to announce good news from our members. If you have had a piece published, won a prize in a competition, or received an award or honor for your writing, let us know and we'll post the news here. "Hats Off" announcements are available to members only. To post your item on the website, please click here.
Details

Category: Hats Off!
Hats Off! to Suzanne Cottrell, whose three micro-fictions, "All Hands on Deck," "Soles on Fire," and "Stirring Secrets," were published in the October issue of Nailpolish Stories, A Tiny and Colorful Literary Journal. Her poems "Forgotten Fruit" (Oct. 30) and "Prodigious Plumes" (Nov. 10) were published in The Plum Tree Tavern. Also, two autumn haiku were published in issue 363 of The Weekly Avocet (Nov. 15), and her poem beginning "Dried stems of gray-green sweetgrass" was published in issue 51 of Three Line Poetry.
Details

Category: Hats Off!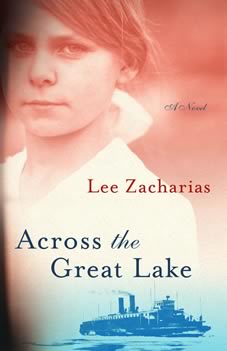 Hats Off! to Lee Zacharias who won the Sir Walter Raleigh Award for Fiction for her 2018 novel Across the Great Lake. This is the second time she's won the award; she won in 1982 for her novel, Lessons. Awarded since 1953, The Sir Walter Raleigh Award for Fiction recognizes the most significant work of original fiction writing published over the course of the last year by a North Carolina author. A replica of the statuette of Sir Walter Raleigh that crowns the master cup is usually given each year to the author or authors.
Details

Category: Hats Off!
Hats Off! to Tom Wood whose article "3 new coaches, 3 unique storylines," about three coaches beginning their first years heading up area college basketball programs, made the front page of The Nashville Ledger. Jerry Stackhouse (Vanderbilt); Casey Alexander (Belmont); and Lennie Acuff (Lipscomb) form a rare three-pronged coaching transition. "Stackhouse starred at the University of North Carolina under the tutelage of legendary coach Dean Smith, who led the Tar Heels to 879 victories, two national championships and 11 Final Four appearances including one featuring Stackhouse in 1995. Following a stellar NBA career, Stackhouse joined the pro coaching ranks before taking his first collegiate coaching job April 5, replacing Bryce Drew."