Hats Off!
Good news from our members!
The North Carolina Writers' Network is happy to announce good news from our members. If you have had a piece published, won a prize in a competition, or received an award or honor for your writing, let us know and we'll post the news here. "Hats Off" announcements are available to members only. To post your item on the website, please click here.
Details

Category: Hats Off!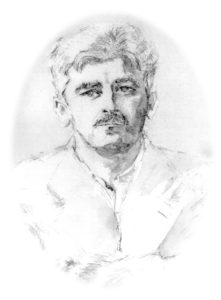 Hats Off! to Mark Mitchell whose short novel Land of Mystical Scents is a semi-finalist in the 2018 Faulkner – Wisdom Competition. This is the fifth time he's placed as a semi-finalist. Iin 2012, his novel Ice Age Mystery made the short-list. The Pirate's Alley Faulkner Society, which sponsors the event, requires manuscripts to be "publishable with professional editing." In 2018, there were 438 entries, of which 9 were selected for the short list, 83 as finalists, and 158 as semi-finalists.188 were rejected as not ready to place in the competition.
Details

Category: Hats Off!
Hats Off! to Erika Hoffman who attended a luncheon for contributors in Times Square on July 30, hosted by Amy Newmark, the publisher of Chicken Soup for the Soul anthologies. Erika's fifteenth story published by this series will appear in The Wonder of Christmas coming out this fall.
Details

Category: Hats Off!
Hats Off! to Joan Leotta whose poem "My Son's Voice" has been accepted by Verse Visual. Two additional poems are forthcoming in Spirit Fire in August publication ("Incendiary" and "Persistent Night."). Joan also performed folktales, both original and folklore, for Brightwater Senior Center in June and July. Her blog has changed focus to be of service to other writers. It now offers insights into what editors want in short stories: https://joanleotta.wordpress.com.