Hats Off!
Good news from our members!
The North Carolina Writers' Network is happy to announce good news from our members. If you have had a piece published, won a prize in a competition, or received an award or honor for your writing, let us know and we'll post the news here. "Hats Off" announcements are available to members only. To post your item on the website, please click here.
Details

Category: Hats Off!
Hats Off! to Suzanne Cottrell whose poem "Final Gifts" appears in the recently released North Carolina's Best Emerging Poets 2019: An Anthology, published by Z Publishing House. Her skinny poem, "Hour Glass," was posted online at The Skinny Poetry Journal on July 7, 2019, and her haiku beginning with "Dark, towering clouds..." appeared in issue #63 of Haiku Journal.
Details

Category: Hats Off!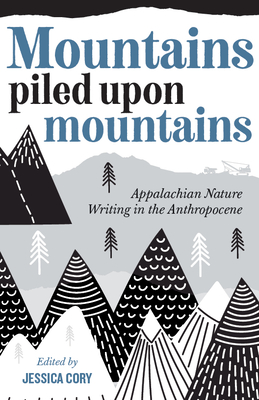 Hats Off! to Wayne Caldwell whose work appears in the new anthology Mountains Piled upon Mountains (WVU Press, 2019—Jessica Cory, editor). This collection features nearly fifty writers from across Appalachia sharing their place-based fiction, literary nonfiction, and poetry. Moving beyond the tradition of transcendental nature writing, much of the work collected here engages current issues facing the region and the planet. Featuring both established and emerging authors, within the pages of Mountains Piled upon Mountains are celebration, mourning, confusion, loneliness, admiration, and more, rooted in place but transcending Appalachia's boundaries.
Details

Category: Hats Off!
Hats Off! to Jeanne Julian whose first full-length collection, Like the O in Hope, has been published by The Poetry Box Select. Five poems from the book first appeared in Pinesong, the journal of the North Carolina Poetry Society.