Hats Off!
Good news from our members!
The North Carolina Writers' Network is happy to announce good news from our members. If you have had a piece published, won a prize in a competition, or received an award or honor for your writing, let us know and we'll post the news here. "Hats Off" announcements are available to members only. To post your item on the website, please click here.
Details

Category: Hats Off!
Hats Off! to Suzanne Cottrell whose personal narrative,"Roaming Yellowstone," is posted online in issue four of Twist in Time Literary Magazine. Suzanne takes us on a horseback ride through parts of Yellowstone National Park. Her creative nonfiction piece, "Wagon, Ho!", is published in issue 7 of Dual Coast Magazine, which is available online by subscription, as well as in print. The story was based on a childhood experience of pretending to be pioneers fording a river when the ditch in front of her family's house flooded.
Details

Category: Hats Off!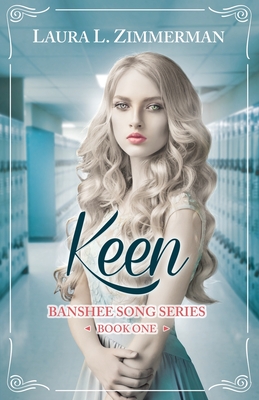 Hats Off to Laura L. Zimmerman whose debut novel, Keen: Banshee Song Series, Book One, is available today, July 9, 2019, from L2L2 Publishing. Happy book release day! Available from your local bookstore and all major distributors.
Details

Category: Hats Off!
Hats Off! to NCWN trustee Michele T. Berger whose story "Doll Seed" appears in the recent issue of FIYAH: Magazine of Black Speculative Fiction. FIYAH is a quarterly, digital publication of fantasy, science fiction, and horror by Black writers. You can read excerpts and even hear a playlist for the issue here.