Hats Off!
Good news from our members!
The North Carolina Writers' Network is happy to announce good news from our members. If you have had a piece published, won a prize in a competition, or received an award or honor for your writing, let us know and we'll post the news here. "Hats Off" announcements are available to members only. To post your item on the website, please click here.
Details

Category: Hats Off!
Hats Off! to Andrew K. Clark whose poem "Origin Story" appears in Issue 7:1 of Rappahonnock Review. "I think we live in a time where people have more of an appreciation that gender identities are not necessarily binary, and a greater understanding of children and adults who do not fit into a conforming cisgender category," says Andrew in his contributor interview. "I like the idea of someone who is deliberately masking their true identity."
Details

Category: Hats Off!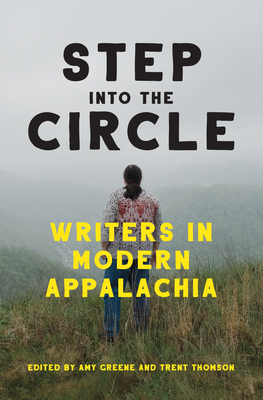 Hats Off! to all the contributors to Step Into the Circle: Writers in Modern Appalachia (Blair, 2019), edited by Bloodroot novelist Amy Greene and her husband Trent Thomson. Contributors include Wiley Cash, Ron Rash, North Carolina Literary Hall of Fame inductee Lee Smith, and many more. In this beautiful book of photographs and short essays, some of Appalachia's best-known writers profile each other and the place they call home.
Details

Category: Hats Off!
Hats Off! to Speckled Trout Review. The Fall, 2019, issue is out now and includes poetry from NCWN members Catherine Carter, Jean Cassidy, NCWN Vice President of the Board of Trustees Paul Jones, Kathy Nelson, Mary Ricketson, and NC Literary Hall of Fame Inductee and former NC Poet Laureate Shelby Stephenson.