Hats Off!
Good news from our members!
The North Carolina Writers' Network is happy to announce good news from our members. If you have had a piece published, won a prize in a competition, or received an award or honor for your writing, let us know and we'll post the news here. "Hats Off" announcements are available to members only. To post your item on the website, please click here.
Details

Category: Hats Off!
Hats Off! to Susan M. Steadman of Wilmington whose play "The Wolf Who Was a Vegetarian and Other Slightly Bizarre Stories" will be performed at The Learning Center Charter School in Murphy in November.
Details

Category: Hats Off!
Hats Off! to Suzanne Cottrell whose haiku beginning "Top down, hair blowing" was published online and in the print issue #59 of the Haiku Journal. Her poem "Seashore Blues" was published in the 2018 Summer print issue of Poetry Quarterly. Her flash fiction piece "Garden Variety" and her poem "My Garden" were published in the online issue #301 of the Weekly Avocet (September 9, 2018). Her poem "Woodland Discoveries" was published in the print issue of the 2018 Fall Avocet. Her poem "Captured Moment" appeared in the Fall weekly edition of The Remembered Arts Journal, Life + Art (October 8, 2018). Also on October 8, 2018, her flash fiction piece "Penny Talk" was posted on line at Nailpolish Stories, A Tiny and Colorful Literary Journal.
Details

Category: Hats Off!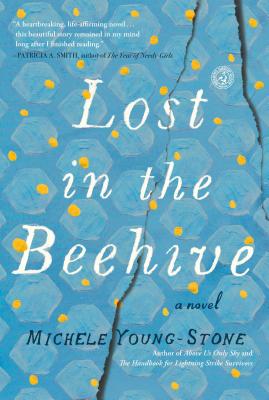 Hats Off! to Michele Young-Stone who has been invited to be on the fiction faculty for West Virginia University's Summer Writing Workshop in July, 2019. Michele is the author of three novels, including Lost in the Beehive, an O Magazine Best of 2018 Pick.