Hats Off!
Good news from our members!
The North Carolina Writers' Network is happy to announce good news from our members. If you have had a piece published, won a prize in a competition, or received an award or honor for your writing, let us know and we'll post the news here. "Hats Off" announcements are available to members only. To post your item on the website, please click here.
Details

Category: Hats Off!
Hats Off! to Sally Thomas whose flash fiction piece, "Spiders in the Fall," is online now in Barren Magazine. Also, three of her poems appear in the Spring, 2018, final issue of Wild Goose Poetry Review, and her poems are forthcoming in Mezzo Cammin, North Carolina Literary Review (where her poem "Daybreak" won 2nd place in the James Applewhite Poetry Prize), and The Orchards Poetry Journal.
Details

Category: Hats Off!
Hats Off! to Jeanne Mullins whose novel excerpt/short story "Waving Girl" has been nominated for a Puschart Prize by The Broadkill Review.
Details

Category: Hats Off!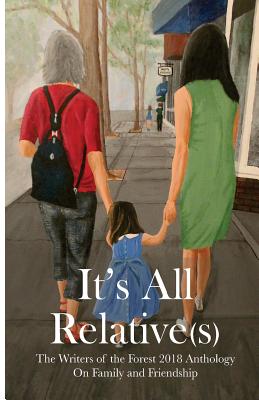 Hats Off! to John Stickney who placed five pieces—two prose ("The Awful Truth," "Naming Things") and three poems ("Bless the Child," "Paper," "Another Realization")—in a new anthology from The Writers of the Forest, It's All Relative(s).