Hats Off!
Good news from our members!
The North Carolina Writers' Network is happy to announce good news from our members. If you have had a piece published, won a prize in a competition, or received an award or honor for your writing, let us know and we'll post the news here. "Hats Off" announcements are available to members only. To post your item on the website, please click here.
Details

Category: Hats Off!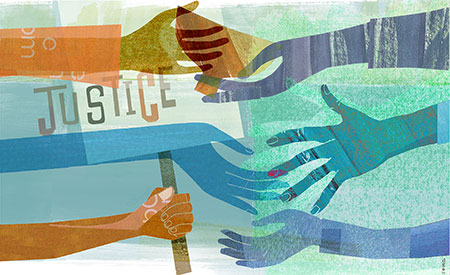 Hats Off! to Judy Seldin-Cohen, whose essay on living Jewish values through civic engagement, "What Makes A Good Jew," co-written with Rabbi Judith Schindler, appears in the September/October issue of Hadassah Magazine.
Details

Category: Hats Off!
Hats Off! to Wiley Cash, The New York Times bestselling author of A Land More Kind than Home, This Dark Road to Mercy, and The Last Ballad, has been selected to receive the 2020 Conroy Legacy Award from the Southern Independent Booksellers Alliance. Created in honor of the example set by the beloved Southern author Pat Conroy, the Conroy Legacy Award recognizes writers who have achieved a lasting impact on their literary community, demonstrated support for independent bookstores both in their own communities and in general, created written work that focuses significantly on their home place, and supported other writers, especially new and emerging writers.
Details

Category: Hats Off!
Hats Off! to James J. Hatfield whose short story "Paper Scissors" was published as the featured Sunday Story for Vol. 1 Brooklyn. Also, his short story "Soviet Muffin" was published by Chaleur Press and was the subject for an episode of The Close Read podcast. Finally, his very violent short story "Lugnut" was published in Barely South Review Volume 10.2, which features poetry from Kaveh Akbar.