Hats Off!
Good news from our members!
The North Carolina Writers' Network is happy to announce good news from our members. If you have had a piece published, won a prize in a competition, or received an award or honor for your writing, let us know and we'll post the news here. "Hats Off" announcements are available to members only. To post your item on the website, please click here.
Details

Category: Hats Off!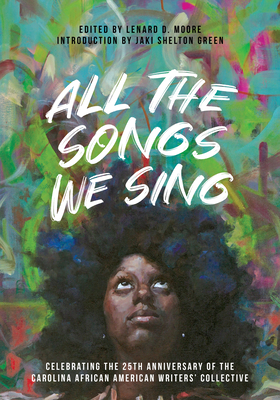 Hats Off! to the contributors to All the Songs We Sing: Celebrating the 25th Anniversary of the Carolina African American Writers' Collective who were recently featured on "The State of Things" on WUNC 91.5 FM. Founder and editor Lenard D. Moore; Bridgette Lacy; and Angela Belcher Epps talk with host Anita Rao about their memories of the collective and how it's helped sharpen their writing. Also, the anthology was featured among new releases on the "Bookshelf" in AWP Writer magazine.
Details

Category: Hats Off!
Hats Off! to Vice President of the NCWN Board of Trustees Paul Jones whose poem "Something Wonderful" appears in As It Ought to Be Magazine and whose poem "Betty's Current Status" appears in The Broadkill Review. Also, his poem "Pairing Mantids" appears in Panoply, A Literary Zine, and his poem "I Too Dislike Them" appears in The American Journal of Poetry.
Details

Category: Hats Off!
Hats Off! to Deborah Bowen whose short story "Taking Up a Poundin'" is published in County Lines: A Literary Journal (Vol. 8, 2021) sponsored by the Franklin County NC Arts Council Literary Guild.