Hats Off!
Good news from our members!
The North Carolina Writers' Network is happy to announce good news from our members. If you have had a piece published, won a prize in a competition, or received an award or honor for your writing, let us know and we'll post the news here. "Hats Off" announcements are available to members only. To post your item on the website, please click here.
Details

Category: Hats Off!
Hats Off! to Darlene Cah of Polk County whose short story "Jesus in the Window" won the 2018 Hub City/Emrys Prize in Fiction. "The author of 'Jesus in the Window' builds a vivid and living world detail by closely observed detail and word by precisely chosen word," said final judge Tom McConnel. "We come to know not only a family but a community with a distinct culture and universal dreams. This story deserves to be read and enjoyed and remembered." The winner of the Hub City/Emrys Upstate Writing Prize receives a full scholarship to Hub City's Writing in Place Conference, held annually at Wofford College. The contest, sponsored by the Hub City Writers Project and the Emrys Foundation, is open to adults in Greenville and Spartanburg counties, in South Carolina, and Polk County, NC. This is the first year that writers from Polk County have been eligible to enter.
Details

Category: Hats Off!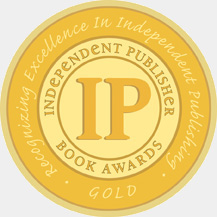 Hats Off! to Heather Bell Adams whose debut novel, Maranatha Road (Vandalia Press, 2017), won the Gold Medal in the "Southeast - Regional Fiction" category of the 2018 Independent Publishers Book Awards. Tune into UNC-TV's NC Bookwatch with D.G. Martin on Sunday, April 22 at 11:00 am or Thursday, April 26, at 5:00 pm to see Heather talk about her book. "Now that I'm a mother," Heather says of the inspiration for her story, "I'm often struck by the fierce desire to shield our son from harm and unhappiness, especially knowing how arbitrary life can be."