Hats Off!
Good news from our members!
The North Carolina Writers' Network is happy to announce good news from our members. If you have had a piece published, won a prize in a competition, or received an award or honor for your writing, let us know and we'll post the news here. "Hats Off" announcements are available to members only. To post your item on the website, please click here.
Details

Category: Hats Off!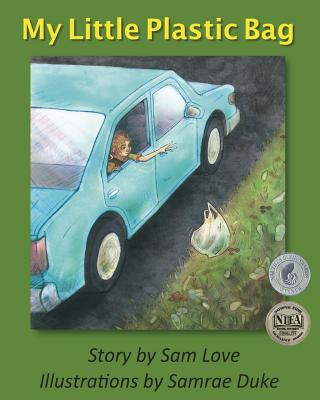 Hats Off! to Sam Love whose children's book My Little Plastic Bag (with illustrator Samrae Duke) won a Silver Medal for Children's Picture Books in the International Nautilus Book Awards. The Nautilus Book Awards are an annual accolade of books in the genre of social and environmental justice. Established in 1998, they are considered "major" book awards and have been conferred on prominent authors including The Dalai Lama, Deepak Chopra, Barbara Kingsolver, Thich Nhat Hanh, Amy Goodman, the Prince of Wales, and Desmund Tutu. Most Nautilus Awards are granted to books from major commercial presses or occasionally, independent presses. My Little Plastic Bag is independently published by Sam. The Nautilus Book Award recipients are selected through a three-tier process presided over by an assembly of editors, professors, writers, librarians, publishers, schoolteachers and bookstore owners. "The issue of plastic in our water is a critical issue," Sam says. "I'm glad we can help educate children about this."