Details

Category: Network News
Published: 08 July 2013
COLUMBIA, SC—Kathryn Stripling Byer has won the 2013 Southern Independent Booksellers Association Award for her poetry collection, Descent (LSU Press, 2012).
Byer, a 2012 inductee to the North Carolina Literary Hall of Fame, serves on the North Carolina Writers' Network Board of Trustees and will lead the three-day poetry workshop at the upcoming Squire Summer Writing Residency in Cullowhee.
She was North Carolina's first woman Poet Laureate and has published six full-length collections of poetry. A re-print of her first, the AWP Award-winning The Girl in the Midst of the Harvest, is forthcoming from Press 53. Her work has appeared in many journals and newspapers, including The Atlantic, Hudson Review, Boston Globe, and Georgia Review.
The SIBA Awards celebrate the best in Southern literature, from the people who would know...Southern Independent (and independently-minded!) Booksellers.
Each year, hundreds of booksellers across the South vote on their favorite "handsell" books of the year. These are the "Southern" books they have most enjoyed selling to customers; the ones that they couldn't stop talking about. The SIBA Book Award was created to recognize great books of southern origin.
Books are nominated in several categories, and North Carolina was well-represented. Tar Heel native Wiley Cash won the Fiction category for his debut novel, A Land More Kind Than Home. Farmville resident Sheila Turnage won the Young Adult cateogry for her book, Three Times Lucky. And Jay Erskine Leutze was named the Nonfiction Winner for his book, Stand Up That Mountain.
SIBA is a trade association which represents over 300 bookstores and thousands of booksellers in Florida, South Carolina, North Carolina, Georgia, Louisiana, Alabama, Arkansas, Tennessee, Kentucky, Virginia and Mississippi. The Southern Independent Booksellers Alliance exists to empower, promote, and celebrate their core member bookstores in a spirit of partnership.
Details

Category: Network News
Published: 07 May 2013
NORTH CAROLINA—Alan Michael Parker of Davidson has won the 2013 Randall Jarrell Poetry Competition for his poem, "The Ladder."
Final judge Gabriel Spera said of Parker's poem, "This poem spoke to me on a very personal level. The voice—world-weary, wistful, but not without hope—is immediately familiar and sympathetic....I love the unexpected turn in the phrase. Mostly, though, I'm drawn to how this poem conveys the quintessentially human drive to find clarity in confusion, to conquer desire, to believe in new beginnings, and to accept and even savor the fleeting nature of all human endeavors."
Parker will receive a prize of $250, and his poem, along with the runner-up and the two honorable mentions, will be published by storySouth in an special section this summer.
Parker is the author of three novels, Cry Uncle, Whale Man, and The Committee on Town Happiness (Dzanc Books, forthcoming in 2014); and seven collections of poems, including Long Division (Tupelo Press, 2012) winner of the 2012 North Carolina Book Award for the best collection of poetry; and editor of three other volumes, including Who's Who in 20th Century World Poetry, for which he served as Editor for North America. He has been awarded three Pushcart Prizes, the Fineline Prize from the Mid-American Review, and the Lucille Medwick Memorial Award from the Poetry Society of America, among other honors; he has published over 200 poems and stories in journals.
Gabriel Spera, a recipient of a fellowship from the National Endowment for the Arts and the author of two poetry collections, named Joseph Mills' poem "Simple Architecture" as runner-up. Katherine Soniat's "Early Life Triptych" and Ross White's "Michelangelo's David" were awarded honorable mentions.
Of Mills' poem, Spera said, "This poem grew on me with each re-reading. Though simple in tone and diction (and title), it is complicated, in the sense that it forges internal linkages that are not immediately apparent....I was taken in by the exploration of the ambiguous nature of the artist, the sudden awareness of the poet's desire to rewrite or whitewash a world that defies any such attempt."
Joseph Mills is a faculty member at the University of North Carolina School of the Arts. He holds the Susan Burress Wall Distinguished Professorship in the Humanities. His published work includes poetry, fiction, drama, and criticism. He has published four volumes of poetry with Press 53: Sending Christmas Cards to Huck and Hamlet; Angels, Thieves, and Winemakers; Somewhere During the Spin Cycle; and Love and Other Collisions. Joseph and his wife, Danielle Tarmey, are the authors of A Guide to North Carolina's Wineries (John F. Blair, Publisher). The second edition was released in 2007. He blogs about various topics at "Icing and Ink" and occasionally posts on Twitter @JosephRmills.
The 2013 Randall Jarrell Poetry Competition drew 122 entries. Nineteen finalists included Jim Clark, Terri Kirby Erickson, Coppie Green, Ruth Moose, Valerie Nieman, Lynn Veach Sadler, Maureen Sherbondy, and Jim Whiteside.
The Randall Jarrell Poetry Competition honors the work and legacy of the poet and critic Randall Jarrell, who taught at what is now the University of North Carolina at Greensboro for nearly eighteen years. The competition is administered by Terry L. Kennedy and the graduate program in creative writing at UNCG, and is open to any writer who is a legal resident of North Carolina or a member of the North Carolina Writers' Network. Visit www.ncwriters.org for more information on this and other contests.
Details

Category: Network News
Published: 08 May 2013
NORTH CAROLINA—The North Carolina Writers' Network Board of Trustees elected three new members in a vote held Friday, May 3. Kathryn Stripling Byer, Jason Mott, and Alice Osborn will join the Board effective immediately.
"The Board is excited to welcome these talented individuals," said NCWN Board President Margaret Dardess. "Their creativity, diversity, energy, and proven dedication to furthering the mission of the North Carolina Writers' Network will have a lasting impact on writing communities across our state."
Kathryn Stripling Byer was raised on a farm in southwest Georgia, where the material for much of her first poetry originated. She graduated from Wesleyan College, Macon, Georgia, with a degree in English literature, and then received her MFA degree from UNC-Greensboro, where she studied with Fred Chappell and Robert Watson, and formed enduring friendships with James Applewhite and Gibbons Ruark.
After graduation she worked at Western Carolina University, becoming Poet-in-Residence in 1990. Her poetry, prose, and fiction have appeared widely, including Hudson Review, Poetry, The Atlantic, Georgia Review, Shenandoah, and Southern Poetry Review. Often anthologized, her work has also been featured online, where she maintains the blogs Here, Where I Am, and The Mountain Woman. Her body of work was discussed along with that of Charles Wright, Robert Morgan, Fred Chappell, Jeff Daniel Marion, and Jim Wayne Miller in Six Poets from the Mountain South, by John Lang, published by LSU Press. Her first book of poetry, The Girl in the Midst of the Harvest, was published in the AWP Award Series in 1986, followed by the Lamont (now Laughlin) prize-winning Wildwood Flower, from LSU Press. Her subsequent collections have been published in the LSU Press Poetry Series, receiving various awards, including the Hanes Poetry Award from the Fellowship of Southern Writers, the Southern Independent Booksellers Alliance Poetry Award, and the Roanoke-Chowan Award. She served for five years as North Carolina's first woman poet laureate. She lives in the mountains of western North Carolina with her husband and three dogs. Her website is www.kathrynstriplingbyer.com.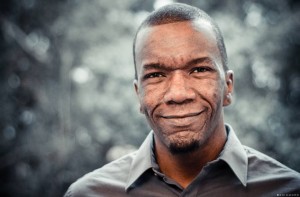 Jason Mott lives in southeastern North Carolina. He has a BFA in Fiction and an MFA in Poetry, both from the University of North Carolina at Wilmington. His poetry and fiction have appeared in various journals such as Prick of the Spindle, The Thomas Wolfe Review, The Kakalak Anthology of Carolina Poets, Measure, and Chautauqua. He was nominated for a 2009 Pushcart Prize. He is the author of two poetry collections: We Call This Thing Between Us Love and "…hide behind me…" His debut novel, The Returned, is slated for publication this August. The Returned has also been optioned by Brad Pitt's production company, Plan B, in association with Brillstein Entertainment and ABC. The pilot is currently being filmed.
Alice Osborn, M.A., is the author of three books of poetry: After the Steaming Stops, Unfinished Projects, and Right Lane Ends; she is also a manuscript editor, freelance writer, and storyteller. She earned her B.S. from Virginia Polytechnic and State University and her M.A. from North Carolina State University. A former Raleigh Charter High School English teacher, Alice has served as a Writer-in-Residence in the United Arts Artists in the Schools program since 2009, and has taught creativity, poetry, memoir, and blogging workshops to Triangle residents for six years. Her work has appeared in Raleigh's News and Observer, Soundings Review, and in numerous journals and anthologies. She lives in Raleigh, North Carolina, with her husband and two children. Visit her website: www.aliceosborn.com.
The North Carolina Writers' Network connects, promotes, and serves the writers of this state. It provides education in the craft and business of writing, opportunities for recognition and critique of literary work, resources for writers at all stages of development, support for and advocacy of the literary heritage of North Carolina, and a community for those who write. The North Carolina Writers' Network believes that writing is necessary both for self-expression and a healthy community, that well-written words can connect people across time and distance, and that the deeply satisfying experiences of writing and reading should be available to everyone.
The nonprofit North Carolina Writers' Network is the state's oldest and largest literary arts services organization devoted to writers at all stages of development. For additional information, visit www.ncwriters.org.